Free Story-Planning Guide
How to NaNo
NaNo success is around the corner
Get Inspired Today!
Calling all aspiring authors and NaNoWriMo enthusiasts! Are you ready to embark on a thrilling writing adventure? Do you need a gentle nudge to kickstart your creativity? Look no further – we've got just what you need.
✨
What's Inside?

✨

Easy-to-fill out sheets to inspire you about…

** Characters – Create your characters using our simple prompts

** Setting – Add a suitable setting

** Story Arc Made Simple: Learn the basics of constructing a compelling story arc. We break it down into manageable steps so you can keep your readers engaged from start to finish.

** A reminder of what the main elements are of telling a good story. Fill them out for your own story, and you'll breeze through the November days of writing!
What a great timing, Judith!
This is a great help for structuring the content of the book I want to write and an even better push to get me going.
Thank you for the work you put in.
I tried NaNoWriMo once before, just letting my fingers lead me…. they gave up after a few days!
The Book Helpline guide provides useful prompts to get you thinking, creating, and plotting in the days counting down to November 1st.
✨
Why You Need This Guide

✨

** On November 1st, you won't be staring at a blank page. Our guide provides instant inspiration to get started on your story straight away.

** Don't lose time on your first few days with working out what your story should be.

** No false starts. With this guide, your story will be clear to you from the start.

** Elevate Your Craft: Not sure what the most important elements in a story are? Or would you like to be reminded? Use our guide to have the most important story features ready when you start writing the actual story.

** Crush NaNoWriMo Goals: Arm yourself with the tools you need to conquer NaNoWriMo like a pro. You'll breeze through that 50,000-word milestone with confidence.
Offer inside! Get a discounted story evaluation in December or January so you know whether you're on the right track.
Download Now!
Join our community of passionate writers and supercharge your creative journey. To claim your FREE guide, just pop your email into the form below and hit download. Your writing adventure starts here!
Join Now and Enjoy:
** Instant Access to the NaNoWriMo Inspiration Guide
** Quick and Easy Writing Prompts
** Periodic Updates on Writing Resources
Don't let your story remain locked inside – set it free with our NaNoWriMo Inspiration Guide. 🚀
Start your writing journey today. Enter your email below and let the words flow!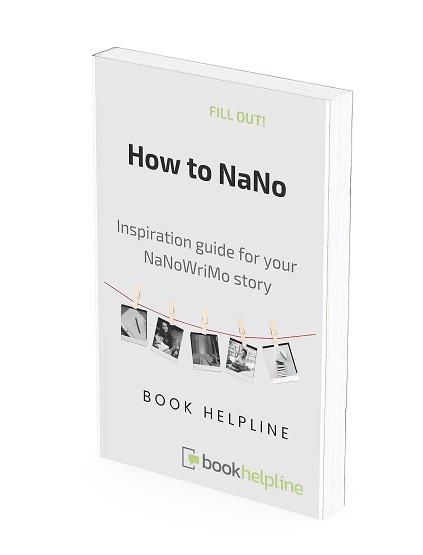 ✨ Become the author you've always dreamed of being. Your stories have the power to captivate, inspire, and entertain.